---
Michael & Kathleen Maguire
The Maguire O'Shea Academy has been running for over forty years. Kathleen Maguire has won three world championships and together with her husband Michael Maguire they have produced many World, All Ireland and all major champions, with many of their dancers going on to perform in major shows such as 'Riverdance', 'Lord of the Dance' and 'Magic of the Dance'. They have six children, five of which have performed with Riverdance. Darren their eldest son has performed the lead in the show, Michael was also with the same troupe and trained for the understudy. Their youngest son Ciaran has performed in Dancing on Dangerous Ground with Colin Dunne and Jean Butler. He is now a lead in Magic of the Dance. Katie performed with Riverdance for eight years and was Dance captain while the troupe performed in China and Japan. Ellie has toured all over the world with Riverdance and is now back home teaching with Maguire O'Shea. Many of their other pupils are also lead dancers in various shows, making Maguire O'Shea one of the most successful schools in the world. Their youngest daughter Ellie won the World Championship three times making Irish dance history, being the first mother and daughter to both win the world championships.
---
Katie McMorrow ADCRG
Katie McMorrow had a very successful competitive career starting from a very early age winning numerous championships including six times London Qualifying Champion. She also placed top three in every major championship including the World, All Ireland, Great Britain's and also won the North American championships twice. Katie performed with Riverdance the show for over ten years and was a well respected Dance Captain for the troupe overseeing filming of the highly successful 'Riverdance the Show – Geneva' DVD. As a Dancer she has performed on television shows all over the world and danced in presitgous venues such as Radio City Music Hall and the Great hall of China to name a few. On return from touring the world with Riverdance, Katie successfully passed her T.C.R.G.exams and joined Maguire O'Shea Academy as a teacher and lead choreographer. She is also one of the youngest ever to pass the A.D.C.R.G. exam to become an Adjudicator within An Commission. Together with her many achievements as a performer Katie has also enjoyed great success as a choreographer and has been invited to choreograph and co-ordinate routines for many popular televisions shows such as Lets Dance for Comic relief, Dancing on Ice, Record Breakers and Blue Peter. Katie is delighted to be part of one of the most respected and successful schools worldwide with Numerous World Champions including her sister Ellie Maguire who Katie trained to win the world three times and the Mens All Ireland Champion 2012 Owen Sherman.
---
Ellie Maguire ADCRG
Ellie started dancing at the early age of 2 years old performing in her first exhibition at the Ilford town hall with all members of the Maguire Family. After many years of dedication and hard work she went on to have a very successful dancing career winning over 30 major championships including 3 World championships and 4 All Ireland titles. Ellie holds 2 current irish dancing records, she is the only dancer to achieve a maxium score of 1500 points (1st from 15 adjudicators) at the US Nationals and (together with kathleen) they are the only mother and daughter to have won the World Championships. They achieved this not only once but three times! Ellie went on to join the highly successful show 'Riverdance' for 5 years where she toured all over the world performing in front of thousands of people from Japan, China, Europe and America, in presitigous venues such as The Royal Albert Hall and Radio City Music Hall, New York. Ellie has also performed as principle lead dancer in the show 'Rhythms of Ireland' which toured Australia in 2008.
Ellie has appeared in numerous television shows including being the youngest dancer on 'Record breakers' with Riverdance and has performed for presitigous audiences such as the Empress of China and the Irish Paralympic team. Ellie successfully passed her T.C.R.G examination and joined the Maguire O'Shea Academy together with her sister Katie and her parents. Ellie works very closely and creatively with her sister Katie training dancers of all levels and choreographing material, producing champions such as All Ireland 2012 winner Owen Sherman.
---
Viv O'Gara TCRG
Viv started Irish dancing in her home town of Middlesbrough with The Robson Academy when she was 8 years old. Although she loved Irish Dancing and qualified for the world championships Viv stopped Irish Dancing at the age of 13 due to family financial restraints. At the age of 31 Viv joined an adults Irish Dance class in Reading as a hobby. Little did she know then that her much loved hobby would soon become her full time job and passion. At the age of 35 Viv took her TCRG and passed first time and then went on to form The O'Gara School of Irish Dance. As the school grew and grew Viv Knew she had to make some changes in order to cope with the demand. Claire Saxon joined the school but demand still far outweighed supply. Viv had spent ten years building up her school exactly as she wanted, valuing fun, camaraderie, loyalty and dedication. Viv knew she wanted to merge with another school with similar values in order to have access to more teachers. After a lot of careful consideration Viv approached Maguire O'Shea re a merge. In April 2016 the O'Gara School of Irish Dance became part of MOS.
---
Claire Saxon TCRG
Claire developed a love for Irish dancing after being encouraged at the age of 9 by her mother, who was also an Irish dancer as a child, to join the local school in Staffordshire. From her first steps, Claire joined George Ferguson's School of Irish dance in Crewe and Liverpool which is where she built on her initial passion and began competing successfully to championship level which took her to the All Irelands and North American Championships. Having had a break from dancing, to focus on her teaching career, Claire relocated to Reading and rekindled her childhood desire as an adult. After performing at many local displays, and training with Viv, this was enough to then provide the catalyst for Claire to study for and successfully pass her T.C.R.G in 2013. The O'Gara School provided the perfect platform for Claire to enjoy teaching, support the growing ethos of the O'Gara School and combine this with her Pastoral Lead role in a secondary school. Claire now teaches on a Saturday in Reading and supports ceili classes, feis classes and holiday sessions too.
---
Michael Maguire TCRG
Michael Maguire started Irish dancing at the age three and was taught by his parents, Michael and Kathleen Maguire. As an amateur he was champion of London for five consecutive years, and received multiple awards in the World Championships in solo and group competitions. He began his professional career in 1999 with the international show Gaelforce Dance. Over the years he has performed in many shows including Gaelforce Dance, Ragus, Magic of the Dance, Dancing Feet, Celtic Masters, Celtic Feet, Hammerstep and Ant and Dec.
---
Deirdre Maguire TCRG
Born in Dublin, Deirdre began her dancing journey at the age of 5. At the age of 16, Deirdre was accepted into Riverdance and began her professional dance career. In 2006 she met her husband, another dancer Michael Maguire. Deirdre and Michael danced all over the world together and were both featured in the 2010 Riverdance in Beijing DVD. They are based in London and perform regularly at weddings and corporate events. As well as teaching Irish dance, Deirdre runs a photography business.
---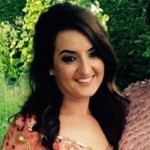 ---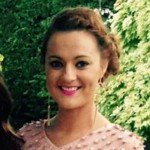 ---