Maguire O'Shea Fundraising Dance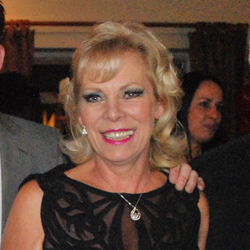 On Saturday 16th February 2013, we will be hosting a fundraising Dance to acknowledge Kathleen Maguire's 40 years of teaching. Over the years, Kathleen has produced many World, All Ireland and all major champions as well as winning the World title herself 3 times matching her daughter Ellie who is also 3 times World Champion. Kathleen has travelled the world adjudicating at competitions and spreading her knowledge and love for Irish dance.
Calling all past and present dancers and friends, please join us to honour and celebrate the wonderful Kathleen Maguire with a glamorous night out in London with live music. Dress code: formal attire. Tickets are £15. To purchase your ticket please. click the 'buy now' link below.
To purchase multiple tickets
Please fill in the form below and send your cheque payable to 'Maguire O'Shea' to Maguire O'Shea 14 Leamington Gardens, Seven Kings, Ilford, Essex IG3 9TX
Tickets are £15 each