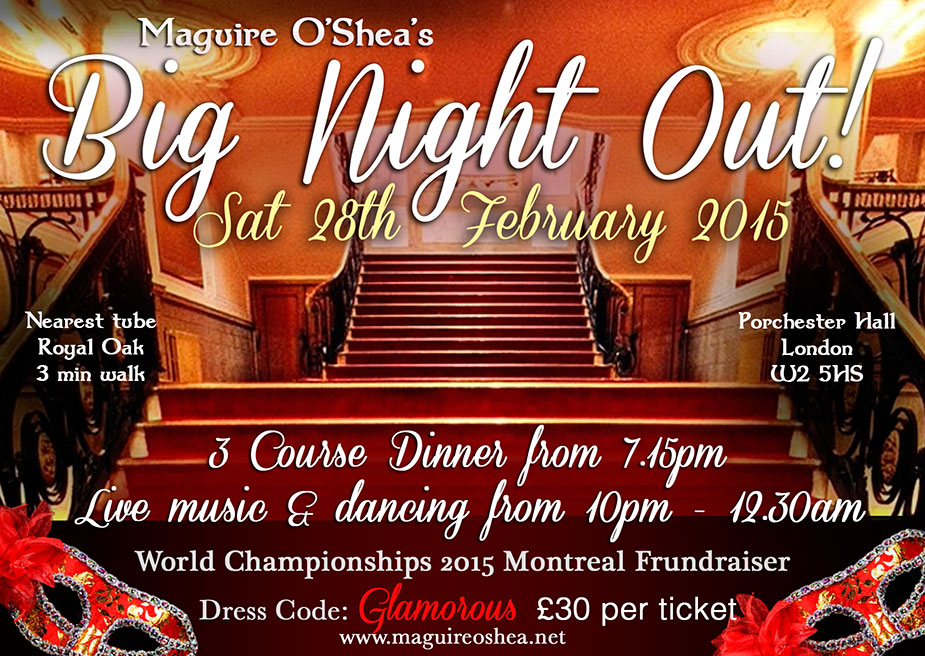 On Saturday 28th February 2015, we will be hosting a fundraiser for our dancers who will be performing at the World Championships in Montreal. To help to send them on their way, we have organised a big night out including a 3 course meal, live music and a spectacular MOS dance performance!
To book your tickets please email katiemaguire@hotmail.com with your requirements. You will then be given the payment details.
Get 12 tickets for the price of 10! Only if you book by 1st February 2015!
__________________________________________________________________________________________________________________________________________________________________________